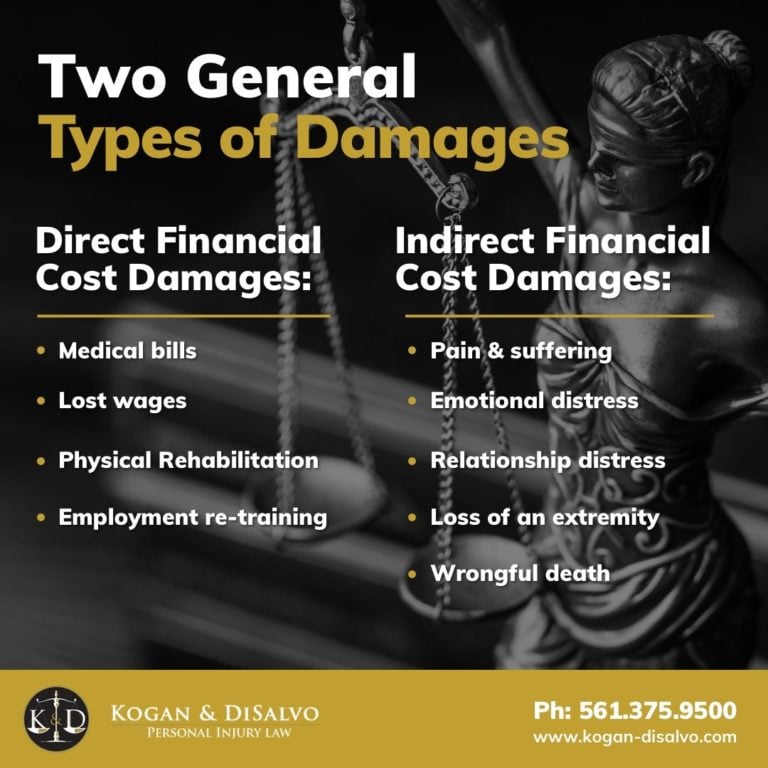 Can I Get Paid for Truck Accident Injuries?
Categories:
Semi-trucks and trailers pose a unique danger on the highways. Because of their large size, they are not as maneuverable or as easy to stop as passenger cars or even light trucks. When semi-trucks are involved in accidents, the damage is usually much greater than if only passenger cars were involved, making injuries potentially greater and life-threatening. If you've been injured in an accident, you can seek damages to cover the cost of your injuries. There are two general types of damages:
Direct financial cost damages, specific to value amounts lost due to the accident: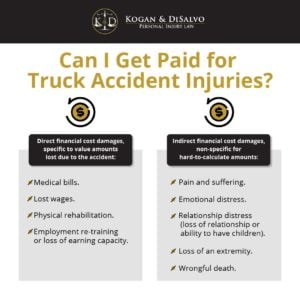 Medical bills
Lost wages
Physical rehabilitation
Employment re-training or loss of earning capacity
Indirect financial cost damages, non-specific for hard-to-calculate amounts:
Pain and suffering
Emotional distress
Relationship distress (loss of relationship or ability to have children)
Loss of an extremity
In addition to these types of damages, there are sometimes punitive damages imposed by the court on especially careless defendants designed to punish the defendant and deter others from doing the same thing in the future.
If you've been injured in an accident involving a truck, you deserve maximum compensation for your injuries. Call our experienced truck accident lawyers at Kogan & DiSalvo Personal Injury Attorneys, to explore your options for compensation. We serve Boca Raton, Boynton Beach, Stuart and throughout Florida.