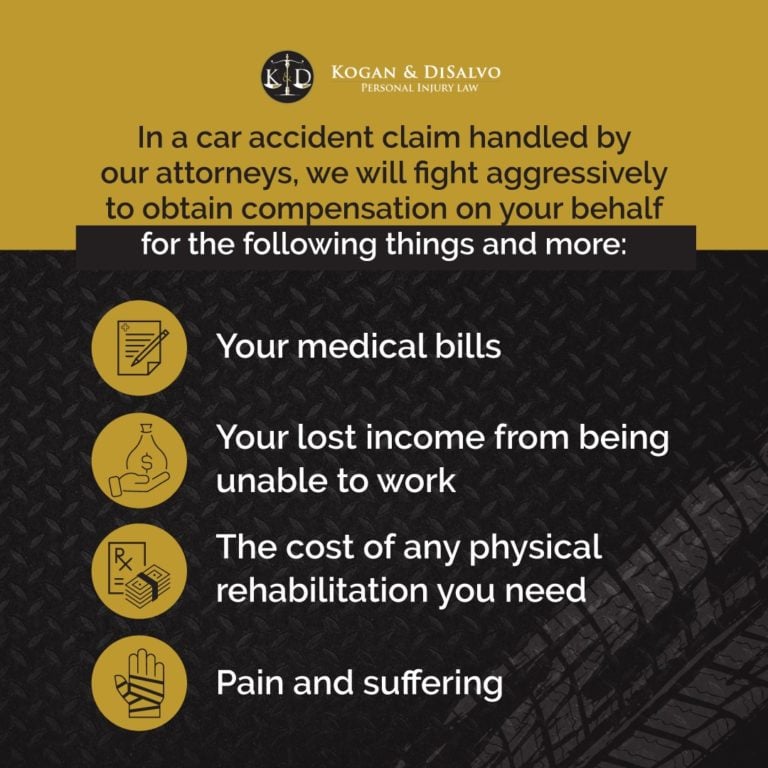 What Compensation Can I Get For My Car Accident?
Categories:
Reaching a fair settlement with an insurance company after a car accident requires a skilled car accident lawyer. Whether you are dealing with another insurance company or your own, you might be persuaded into signing documentation too early. You need to wait until all of your medical needs have been met and an appraisal of the damage has been made. Any settlement signed before this may leave you in debt and without options to ask for more compensation.
In a car accident claim handled by our attorneys, we will fight aggressively to obtain compensation on your behalf for the following things and others:
Your medical bills
Your lost income from being unable to work
The cost of any physical rehabilitation you need
Pain and suffering
It's difficult to put a precise number on what you are owed, because there are many factors that come into play when adding up the dollars. Don't be pressured into accepting an early settlement. You may be owed much more than you think. We cannot predict an exact dollar amount for your case, but when you meet with our attorneys to review the details of your claim, we can give you an idea of the amount of compensation that may be possible.
If you're looking for an experienced, aggressive car accident attorney, count on Kogan & DiSalvo Personal Injury Attorneys. We offer free case evaluations and serve areas across Florida, including Boca Raton, Boynton Beach, Stuart, and throughout South Florida.