Being hurt in a car accident can be a costly and stressful situation. Even minor collisions can leave you with painful injuries that rack up medical expenses you can ill afford. Many victims face difficulties returning to work while their injuries heal, which only exacerbates financial hardships. When the unexpected derails your life, you are likely wondering about potential car accident compensation.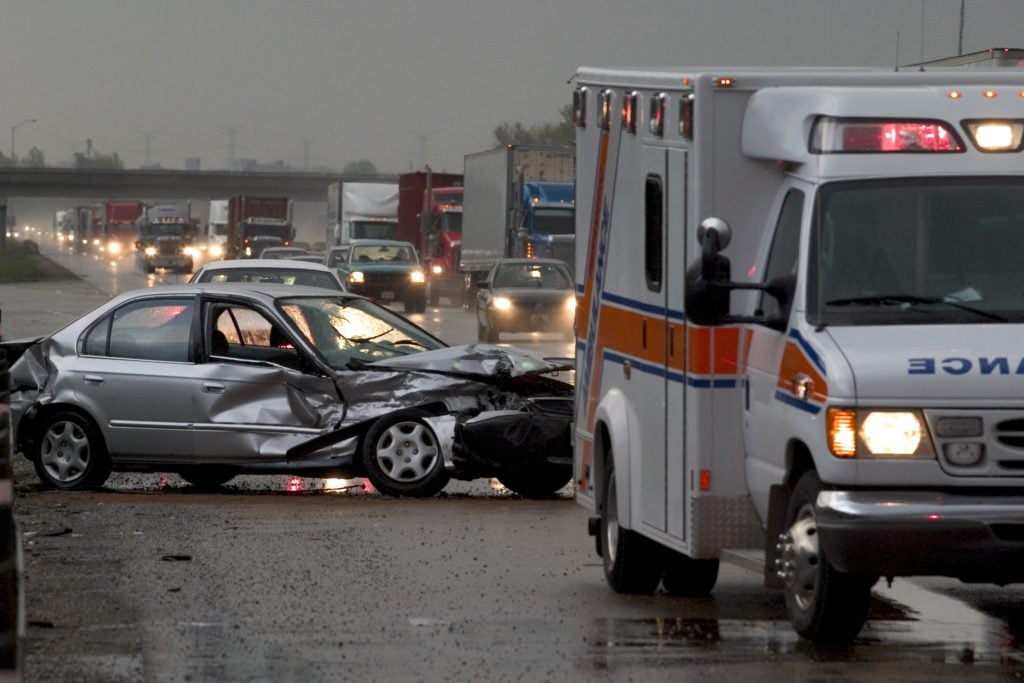 Can you collect money damages for your hospital bills and lost income? What about reimbursement for vehicle repairs or replacement? When you need answers about getting your life back on track, you can count on the law firm of Kogan & DiSalvo. Our experienced attorneys can advise you on potential compensation from your own PIP coverage as well as third-party claims against negligent parties.
PIP coverage for car accident injuries
If you're injured in a Broward County vehicle accident, your first avenue of recovery is through your own Personal Injury Protection (PIP) coverage, which is mandated for all motorists throughout the state of Florida. This coverage is available regardless of who is at fault for the collision. PIP provides 80 percent of all "reasonable expenses" for necessary medical, surgical, and rehabilitative expenses related to your injuries. Unfortunately, this insurance only covers up to $10,000 in medical expenses.
As any knowledgeable car accident lawyer in Ft. Lauderdale will tell you, PIP is woefully inadequate when it comes to more serious motor vehicle collisions. While PIP benefits can help with a small portion of your immediate economic losses, it doesn't address the full scope of damages that most victims sustain. Car accidents can be devastating on a number of levels – not just physically and financially. There is mental anguish, loss of enjoyment in life, as well as pain and suffering to be considered.
Fortunately, the law allows remedies for filing personal injury claims against at-fault parties.
Compensation for a Ft. Lauderdale car accident
If another driver was responsible for your accident, and the PIP coverage is insufficient, your attorney may be able to step outside of the No-Fault insurance system to seek appropriate compensation.
According to Florida statutes, car accident claimants must be able to prove that they sustained a significant or permanent injury in order to pursue money damages from a third party.
A claim against the negligent person or party allows victims to pursue restitutions for both actual and non-economic damages. Actual damages can easily be calculated and assigned a monetary value. They include losses such as:
Medical bills for both past, current, and anticipated needs, including ambulance fees, diagnostic tests, medication, doctor appointments, surgery, assistive devices, and rehabilitation.
Lost income while you are unable to work during your recovery.
Cost of vehicle damage repairs.
Loss of earning capacity if your injuries are permanent or prevent you from working in the future. This is also referred to as impairment of earning power.
Out-of-pocket losses: you may be reimbursed for child care costs, household services, and alternate transportation such as car rental expenses.
In Southern Florida, you can also seek damages after a car accident for less tangible losses, known as non-economic damages. These losses are more difficult to quantify, but no less important and may include:
Pain and suffering – if the accident has caused you to suffer physical or mental suffering.
Emotional distress – if you have suffered anxiety, depression, fear, or PTSD due to the accident.
Loss of consortium – your spouse may be eligible for compensation for loss of companionship, society, affection, and intimacy.
Lost enjoyment of life – if your injuries have diminished your ability to enjoy social activities with friends, partake in familial duties, travel, volunteer, or enjoy your favorite recreational hobbies. This category of compensation is often sought by individuals who suffer catastrophic injury like paralysis, permanent disfigurement, brain damage, or loss of limb.
Punitive damages in FL auto accident cases
Though not as common, punitive damages may also be awarded to car accident victims. This category of legal damages, under 768.72 of the Florida Statutes, is designed to punish the defendant if it can be shown that they acted with gross negligence or intentional misconduct.
In Fort Lauderdale, the two most common scenarios where punitive damages may be awarded are if the at-fault motorist was impaired by alcohol/drugs or was on a cell phone at the time of the accident. A driver who willingly chooses to get behind the wheel after getting drunk is one that shows a conscious disregard for the lives and safety of others. This is a classic example of gross negligence that may warrant punitive damages.
In car accident cases where someone suffers severe injury or death due to the impairment of the defendant by drugs or alcohol, there is no cap on a potential punitive damage award. Most of the time, punitive damage awards in Florida are limited to $500,000 or three times the amount of compensatory damages.
If your lawyer plans to pursue punitive damages on your behalf, critical evidence often entails:
Criminal history of the defendant that shows they had prior arrests or convictions for DUI or impairment.
Toxicology report that shows the driver's blood alcohol level was higher than the legal limit, or a blood test that proves drug use.
Video footage: If the defendant was intoxicated, your legal counsel may search for surveillance footage of the bar or restaurant where they were drinking.
Expert witnesses may be called upon to explain exactly how the accident occurred, the impact of your injuries, and long-term prognosis.
Police report: If the motorist who hit you was arrested on the scene, the police report may describe behavior that constitutes gross negligence.
How are damages calculated after a car accident?
In a personal injury claim stemming from a car accident, the nature, extent, and duration of the victim's injuries will factor largely into the final settlement amount. Accidents resulting in severe or debilitating injuries will usually qualify for higher damages awards compared to those that cause simple contusions or whiplash.
Your lawyer must present medical records that document the full scope of your injuries, as well as the treatment required, rehabilitation needs, and potential permanence. A claim that is supported by solid medical documentation stands a much better chance of recovering fair compensation.
There are many factors that will come into play when calculating car accident compensation. Your settlement or court award may be affected by the following variables:
Your age at the time of the accident
Your credibility
The medical expenses incurred to treat your injuries
The defendant's liability
Testimony from eyewitnesses or expert witnesses
The long-term consequences of your car accident injuries
Whether you sustained permanent disability
Kogan & DiSalvo can maximize your car accident compensation
With skilled legal counsel, you will never have to settle for less than you deserve. Call Kogan & DiSalvo to arrange a free, no-obligation consultation about your rights to compensation. We welcome clients throughout Southern Florida and work on a contingency fee-basis.
We always keep your best interests in mind and work tirelessly to achieve the most favorable outcome for your Broward County car accident case.