May Is Motorcycle Safety Awareness Month
Categories: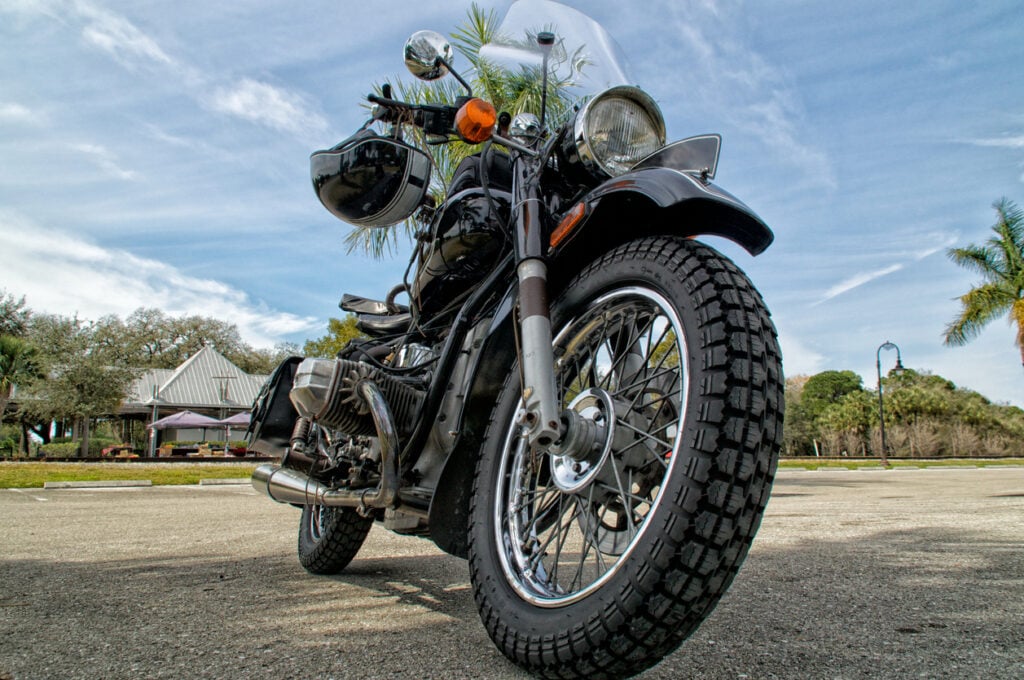 During the past two decades in Florida, the annual number of motorcycle accident fatalities has more than doubled. Although motorcycles account for just 3% of vehicles on the road in Florida, nearly 17% of all traffic accident-related fatalities in the state were motorcyclists. These are sobering statistics that underscore the critical need for drivers and motorcyclists alike to exercise due caution when enjoying the Sunshine State's roadways. May is Motorcycle Safety Awareness Month—the perfect time for both bikers and drivers to remind themselves of their responsibilities while on the road.
Why Is May Motorcycle Safety Awareness Month in Florida?
Statistically speaking, most motorcycle accidents and related catastrophic injuries tend to be clustered during just a few months of the year. Spring and fall are the times most dangerous for motorcyclists to be on the road. This is why springtime is the perfect time to remind everyone to share the road safely. Of course, motorcycle accidents can and do happen throughout the year. Even after Motorcycle Safety Awareness Month is over this year, it's crucial to keep the following safety tips in mind.
Motorcycle safety tips for drivers
A study by the Florida Department of Transportation discovered that drivers of vehicles are at fault for causing more than half of the motorcycle accidents in the state. Drivers often fail to see motorcyclists on the road because they may not be watching out for them. Motorcycle accidents are far more likely to occur when drivers are distracted, impaired, or speeding, or misjudge the distance or speed of a motorcycle. During Motorcycle Safety Awareness Month, it behooves drivers to pay attention to the following safety tips:
Check your blind spots before merging into another lane by physically turning your head; don't merely rely on your mirrors.
Remember that a motorcycle may look farther away than it is because of its small size. Always tell yourself that a motorcycle is closer and traveling faster than it appears.
Allow more following distance when a motorcycle is ahead of you. Motorcyclists often slow down by downshifting, so watching out for brake lights is not a foolproof method of determining when you need to brake.
Motorcycle safety tips for riders
Motorcycle accidents are commonly caused by drivers, not riders. However, it's always a good idea for new and experienced riders alike to take a few moments to review smart safety practices. This Motorcycle Safety Awareness Month, remind yourself of the following:
Check the forecast – Inclement weather can make the roads far more hazardous, and Florida is notorious for frequent thunderstorms.
Inspect your ride – Make sure your lights, turn signals, brakes, tires, and similar components are in good working order.
Be visible – Keep your headlights on, even if it's midday and the sun is shining, and try to stay out of drivers' blind spots.
It's also a good idea to take a motorcycle safety class, even if you're an experienced rider. Plus, you may get a discount on your insurance by doing so.
Consult our team of Florida motorcycle accident lawyers
No matter how careful you are while you're riding your bike, you can't control the actions of drivers. If you've been hurt in a motorcycle accident, you can put your trust in the legal team at Kogan & DiSalvo. We routinely secure significant settlements and jury awards for our injured clients, and we look forward to helping you get your life back on track. Contact us today for a free case evaluation. After reviewing your case and determining fault, our motorcycle accident lawyers will explain your options for pursuing legal recourse.