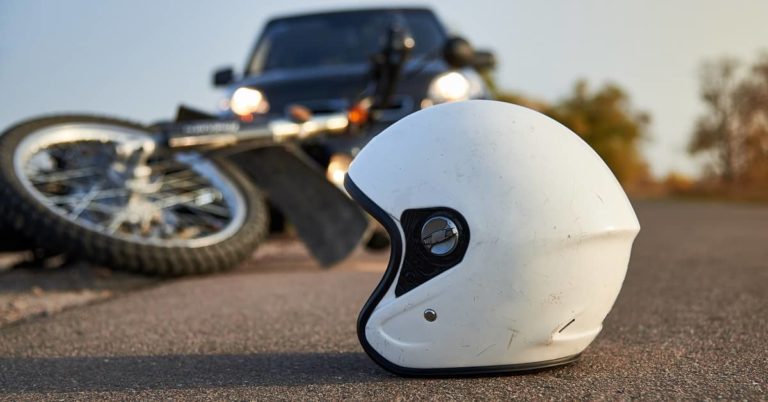 Who Is At Fault in Most Motorcycle Accidents?
Categories:
Motorcyclists have an unfair reputation as thrill-seekers who take unnecessary risks and put themselves and others in danger. When drivers are involved in accidents with motorcycles, they often assert that the rider was at fault.
However, statistics do not support these claims. The landmark Hurt Report revealed that the drivers of automobiles are responsible for accidents with motorcycles two-thirds of the time.
In most cases, then, injured motorcyclists will be able to bring a claim against the driver for causing the accident. Unfortunately, at-fault drivers and insurance companies often contest liability for motorcycle accidents.
The motorcycle accident lawyers at Kogan & DiSalvo can help if you were injured or lost a loved one in a crash with a careless driver. Contact us today for a free consultation, or call (561) 375-9500.
How Do Drivers Cause Motorcycle Accidents?

You must establish negligence on the part of the driver to recover compensation in a motorcycle accident claim. Negligence behind the wheel can take many different forms.
An experienced motorcycle accident lawyer can gather evidence on your behalf to prove that the driver of the other vehicle was at fault for the crash. Common causes of motorcycle accidents for which a motorist may be liable include:
Failure to Spot the Motorcyclist
Motorcycles have a much smaller profile than other types of motor vehicles. Nonetheless, drivers are expected to look for motorcycles and use appropriate caution when moving through intersections, changing lanes, etc.
An inattentive driver who does not watch out for motorcyclists may pull into the path of an oncoming bike, leaving the rider with no time to avoid the crash, or hit the motorcycle directly. Both types of accidents commonly occur when drivers fail to yield and turn left into a motorcyclist who is approaching or riding through an intersection.
Speeding
Excess speed is a major contributor to all types of vehicle accidents. A speeding driver may fail to slow down in time to avoid hitting a motorcyclist.
Speeding is often a factor in rear-end accidents. When hit from behind, motorcyclists are likely to be thrown from their bikes, potentially resulting in serious and even fatal injuries.
Distracted Driving
Texting while driving, as well as performing other activities on a handheld mobile device, is illegal in Florida. In spite of the ban on texting and driving, however, many motorists still succumb to this and a number of other distractions behind the wheel.
Common causes of distracted driving accidents include:
Talking on the phone
Engaging in conversation with passengers
Playing loud music
Interacting with children and pets
Eating
Drinking
Smoking
Changing radio stations
Even if the type of distraction they engage in is not prohibited by law, motorists still face civil liability if they drive distracted and cause an accident. With limited protection in the event of a crash, motorcyclists are highly vulnerable when other drivers are distracted.
Drunk Driving
Another unlawful act that puts motorcyclists in significant jeopardy is drinking and driving. Consumption of alcohol increases reaction time, diminishes visual acuity, and impairs good judgment – all issues that make it unsafe to drive.
Even sober drivers may fail to see motorcycles if they are not paying attention. When riding in the vicinity of a drunk driver, motorcyclists are at an even greater risk of being in an accident.
Carelessly Opening Car Doors
Drivers and passengers can cause motorcycle accidents even if their vehicle is stationary. If the occupant of a parked car fails to look over their shoulder before opening the door, a passing motorcyclist may crash into the door.
With other types of vehicles, accidents like this typically result in nothing more than property damage and a scare for the occupants. For motorcyclists, however, open door accidents can lead to catastrophic injuries.
Who Else Can Be At Fault for Motorcycle Accidents?

The majority of motorcycle accidents involve a collision with another vehicle where the other driver is at fault. However, a significant number of motorcycle crashes are single-vehicle accidents.
If you crash your motorcycle without colliding with another vehicle, you may assume that you are at fault. However, other parties may be wholly or partly liable for the accident.
Potential issues in single-vehicle motorcycle accidents include:
Motorcycle Defects
Faulty parts can cause any vehicle to crash. However, motorcyclists are at a much greater risk of injury if one or more components on a bike fails.
Errors in the design and manufacturing of crucial parts such as the chain, the tires, the handlebars, and more can all cause a motorcycle to crash. The failure of the bike can result in a collision with another vehicle, a stationary object, or throw the rider onto the pavement.
You may be able to bring a product liability claim against the manufacturer of the motorcycle and/or the maker of a defective part. Thorough evaluation of the bike is crucial for determining if a defect contributed to the crash.
Dangerous Roads
Many aspects of motorcycle safety are dependent on the condition of the road. If the roadway is wet, slippery, uneven, or damaged, it can be difficult for motorcyclists to maintain control.
Roads are maintained by government entities. You may be entitled to compensation if you can prove that negligence on the part of the government made the road unsafe and caused your motorcycle accident.
Contact a Motorcycle Accident Lawyer Today

Reckless drivers and other parties commonly at fault for motorcycle accidents will rarely accept responsibility on their own. Furthermore, insurance companies will seldom offer fair compensation to injured motorcyclists – if they offer a settlement at all.
The Florida motorcycle accident attorneys at Kogan & DiSalvo have recovered millions on behalf of motorcycle accident victims and their families. We are committed to holding the at-fault party or parties accountable and recovering compensation for the full extent of your losses.
Motorcycle accidents require prompt investigation. Thorough gathering of evidence is crucial to build an effective claim. At Kogan & DiSalvo, we undertake the challenges of your case while providing support at every stage of your recovery.
Please call Kogan & DiSalvo at (561) 375-9500 today for a free case review. Our motorcycle accident lawyers serve clients in West Palm Beach, Boca Raton, Boynton Beach, Fort Lauderdale, Stuart, Delray Beach, and throughout Florida.