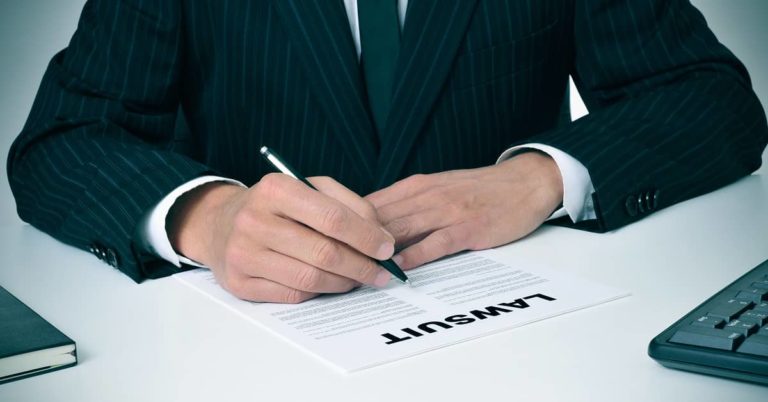 Is It Worth Getting a Personal Injury Lawyer?
Categories:
If you have been injured through no fault of your own, one of the first things you should ask yourself is "Do I need an attorney?" The decision to hire legal counsel is important; you will only have one opportunity for compensation, and you want to make sure you can get everything you need and deserve.
For victims of serious injury, it is always worth speaking to a lawyer. Cases involving significant injuries and high damages are complicated, and hiring an attorney is often essential for recovering full damages.
Below are a few scenarios where having a personal injury lawyer on your side can make a big difference in the outcome of your case.
If you need immediate assistance, please contact Kogan & DiSalvo for a free consultation, or call (561) 375-9500.
The Accident Was Not Your Fault
If you are not responsible for the accident that caused your injuries, you may be entitled to compensation for the subsequent losses. However, filing a personal injury claim can come with a variety of challenges.
The vast majority of personal injury claims involve going up against insurance companies – oftentimes the large, powerful, nationwide carriers you see on TV. Insurance adjusters can make it very difficult for claimants to get the money they deserve. One of the most common tactics used by adjusters is to dispute liability.
Insurance companies often try to argue that injured people are responsible for their own injuries, and are thus due less or even no compensation. Florida is a comparative negligence state – meaning you are not blocked from recovery of damages if you are partly responsible for the accident – but you should not be forced to settle for less just because an insurer says so.
A personal injury lawyer can gather evidence on your behalf to show that the liable party or parties are indeed at fault for the accident. Your attorney can also negotiate with the insurance companies with the goal of obtaining a favorable settlement of your claim.
Your Injuries Are Serious
Questions of serious injury are often central in Florida personal injury claims. The victims of car accidents and other vehicle collisions only have the right to sue the other driver if they suffer serious injury, disability, or disfigurement as a result of the crash.
Auto insurance companies are well aware of this "serious injury threshold," and they will likely try to argue that your injuries from the accident do not qualify. Even in cases where you do not need to be seriously injured to sue (in Florida, this includes most circumstances unrelated to vehicle accidents), insurers are more likely to contest claims involving significant and disabling injuries.
Your medical records may tell only part of the story when it comes to the severity of your injuries and their long-term effect on your life. A personal injury lawyer can consult with your doctors and other medical experts to determine the extent of the injury and what damages you might be entitled to recover.
The clock starts ticking on your claim as soon as the accident happens. You should contact a personal injury lawyer as soon as possible.
Have You Sustained Significant Losses?
In personal injury claims, the losses you suffer due to another party's negligence are called damages. Minor injuries tend to result in minor damages. Serious and catastrophic injuries, however, often lead to significant damages.
When insurance companies offer claimants a settlement, their goal is to pay as little as possible. Your settlement offer may account for only a portion of the actual damages in your case. Without legal counsel, many personal injury victims are unaware how much they may be owed in compensation. Unfortunately, if you accept the low offer, you do not have the right to pursue additional damages at a later date.
An experienced personal injury lawyer can assess the evidence in your case and consult expert witnesses to determine the full monetary value of your losses. Your attorney can then pursue maximum compensation on your behalf.
Hiring an experienced lawyer with a history of success often results in a higher settlement. In the event that the insurance company won't budge, however, you need an attorney who can effectively present your case in court. Consistently winning cases at trial takes knowledge, skill, and determination. It is in your best interest to work with an attorney who is Board-Certified in Civil Trial Law by The Florida Bar.
Contact a Personal Injury Lawyer Today
Ultimately, it is always worth getting an attorney if someone else causes you serious injury. Having knowledgeable legal counsel is crucial for obtaining the full compensation you deserve.
Kogan & DiSalvo has championed the rights of the injured for more than 25 years. Our Board-Certified Civil Trial Attorneys have achieved significant results on behalf of clients who suffered serious injuries in a wide variety of circumstances.
Please call Kogan & DiSalvo at (561) 375-9500 today for a free case evaluation. Our personal injury lawyers serve clients throughout Florida from offices in West Palm Beach, Boca Raton, Boynton Beach, Stuart, Fort Lauderdale, and Delray Beach.