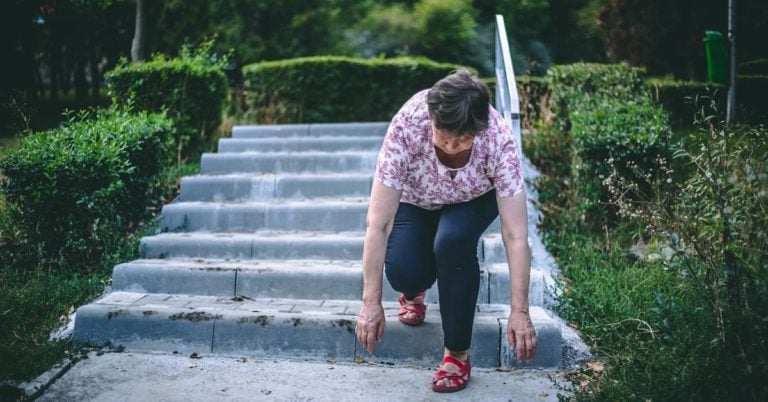 What Is the Average Payout for a Slip and Fall?
Categories:
Injuries from a fall can vary in seriousness. Some falls may result in minor cuts and bruises, while others can lead to severe trauma, surgery, or worse.
If the negligence of a property owner caused you to slip and fall, you may be entitled to compensation for the injuries and damages you sustain. The amount of compensation in your claim is directly related to how seriously you are hurt.
Ultimately, there is no accurate way to calculate the "average" payout for a slip and fall accident. Every case is different, and your specific losses need to be accounted for to determine what represents fair compensation.
A West Palm Beach slip and fall accident lawyer can determine how much compensation you are due and pursue the full recovery of damages in your case. Contact Kogan & DiSalvo today for a free consultation, or call (561) 375-9500 to learn more.
How Is a Slip & Fall Payout Calculated?
After a slip and fall accident, a lawyer can help you identify (a) who is responsible for the safety of the premises and (b) what insurance coverages are available. Homeowners insurance, renters insurance, and commercial property insurance carriers handle premises liability claims brought by injured parties alleging negligence on the part of property owners and occupants.
The insurance company will perform an investigation to determine how the slip and fall accident occurred and whether the property owner is liable for your injuries. An insurance adjuster will also review the damages in your claim and the relief (i.e., financial compensation) you are seeking.
When faced with a claim, insurance companies typically have two priorities:
Pay as little as possible
Avoid trial
If the evidence against the insured (i.e., the property owner, a residential or commercial tenant, etc.) is overwhelming, the insurance carrier may offer a higher payout to reduce the likelihood that you will file a lawsuit. However, there is no way to know if a settlement is fair unless you speak to a lawyer.
Evaluating a Slip & Fall Accident Settlement Offer
Before you agree to a settlement, it is important for you and your slip and fall accident lawyer to determine if the offer fairly compensates you for your damages. You may be entitled to compensation for losses such as:
Medical bills
Lost wages
Loss of earning capacity
Other out-of-pocket expenses, such as the cost of assistive devices, healthcare-related travel, etc.
Pain and suffering
Disability
Loss of consortium
Generally, insurance companies will not offer to pay the full value of damages in your claim. Non-economic damages (such as pain and suffering) are especially undervalued by insurance adjusters, who rely on formulas to estimate how much the company should pay.
Your attorney will consider multiple forms of evidence to calculate the full extent of damages in your slip and fall accident claim. If the insurance company's offer falls short of what you are owed, your lawyer can attempt to negotiate a fair settlement on your behalf.
Multiple factors may influence the willingness of the insurance company to negotiate. For example, the insurer may offer a larger settlement if you have a high likelihood of winning in the event that the case goes to trial. However, if the carrier disputes the amount of damages or suspects the case is unlikely to succeed at trial, settlement negotiations may not progress.
Taking a Slip & Fall Accident Case to Court
When a personal injury claim is resolved at trial in favor of the plaintiff, the result is often many times greater than what insurance companies offer to settle the case. However, the potential for success must be weighed against the uncertainty that comes with going to court.
Hiring an experienced slip and fall accident lawyer is essential for maximizing your recovery at trial. As with a settlement payout, the compensation you may be able to win at trial will depend on the nature and severity of your injuries, the type of damages you have sustained, and other factors. The court may also reduce your damages award if it is determined that you were partially at fault for the slip and fall accident.
Insurance companies are represented at trial by skilled lawyers who know how to mount effective challenges to the claims brought by those injured on dangerous properties. With an experienced, Board-Certified trial lawyer on your side, your rights are protected and you will have the opportunity to secure the compensation you deserve.
Contact a West Palm Beach Slip & Fall Accident Lawyer at Kogan & DiSalvo Today
Accurately calculating your damages after a slip and fall accident is challenging. Without qualified legal guidance, you may undervalue your claim and settle for less than it is worth.
The attorneys at Kogan & DiSalvo have extensive experience representing clients injured in slip and falls and other types of premises liability claims. We have achieved millions of dollars in verdicts and settlements on behalf of those harmed by dangerous conditions on a variety of properties. Our team is proud to help you with all aspects of your case, from filing the claim to negotiating a fair settlement to going to trial as necessary.
Please call (561) 375-9500 today for a free consultation with a West Palm Beach slip and fall accident lawyer. Kogan & DiSalvo serves clients throughout Florida.