Distracted driving claims more than 3,200 American lives each year and is responsible for an estimated 25 percent of all motor vehicle accidents. Although there are many types of distractions behind the wheel, texting while driving is one of the most dangerous since it requires manual, visual, and cognitive attention.
If you or a loved one were hurt in a collision and suspect the other motorist was texting, you need to protect your rights. We invite you to consult with an experienced West Palm Beach car accident lawyer at Kogan & DiSalvo. Our attorneys have the knowledge and resources to ensure you receive maximum damages under the law.
Speak to a West Palm Beach texting while driving accident lawyer about the merits of your claim by scheduling a free consultation today.
Florida bans texting while driving

Florida passed a law banning texting while driving to improve road safety and minimize senseless injuries. Statute 316.305 was enacted in 2019. It prohibits drivers from texting while operating a moving vehicle. Palm Beach County motorists can use cell phones when their vehicle is stationary, except in designated road work sites and school zones.
Despite this legislation and clear evidence that texting while driving is inherently dangerous, this behavior is still rampant. Our compassionate attorneys can help you navigate the aftermath of texting and driving accidents with a view toward a swift and favorable resolution.
Texting and driving statistics

The National Safety Council reports that texting while behind the wheel is responsible for more than 1.6 million car accidents every year. Reports and anecdotal research indicate that:
Some 1,000 people are seriously injured every day because of distracted drivers
Sending or reading a text takes your eyes off the road for an average of 5 seconds
A person who texts while driving is six times more likely to cause a crash than a drunk driver
Texting drivers are 23 times more likely to be in a vehicle collision compared to attentive drivers
Teenaged drivers are four times more likely than adults to get into accidents while texting
Texting while driving has the same effect on reaction times as drinking four beers in an hour
39 percent of high school students admitted to texting or using their cell phone while driving
In light of these statistics, why do people willingly text and drive when they know it puts other people in harm's way? This behavior is illegal, negligent, and cause for legal action when injury and property damage result.
Signs another motorist is texting while driving

People who text while driving are acting negligently and should be held accountable when their behavior causes an accident. There are some common signs that a motorist is texting or otherwise distracted behind the wheel. Be on the lookout for any of the following:
Drifting into another lane or onto the shoulder
Sudden braking
Driving too slowly
Failure to use turn signals
Speeding up and slowing down erratically
Ignoring traffic signals
Looking down with a hunched posture
Filing a personal injury claim after an accident

You never expect to be hit by a texting driver, but these accidents occur with alarming frequency. If you are searching for an experienced texting while driving accident attorney, you have come to the right place. The legal team of Kogan & DiSalvo is dedicated to providing the victims of these collisions with skilled guidance. Our accomplished attorneys leverage decades of experience representing victims of serious vehicle accidents.

A personal injury claim can pursue monetary damages to account for loss of income, current and anticipated medical expenses, pain and suffering, mental anguish, disability or physical impairment, property repairs or cost of replacement, and diminished earning capacity, among other losses. In addition, texting while driving accident claims can invoke legal theories of 'aggravated negligence' that can result in higher settlement amounts or damage awards for victims.
Evidence in a texting while driving lawsuit

There are various ways to prove that a motorist was texting while driving, which include:
Witness testimonials: If a pedestrian, passenger, or other motorist saw the driver texting moments before the accident, their sworn statements can bolster allegations leveled in your claim.
Accident reconstruction: Our firm hires experts who specialize in accident reconstruction. Using photos, circumstantial evidence at the accident scene, and other sources, they can demonstrate if the driver was distracted at the time of the collision.
Cell phone records: Our attorneys can also subpoena the driver's cell phone records from their service provider. These logs will show if any texts were sent or received when the crash occurred, and are some of the most crucial pieces of evidence.
Admission: The driver may admit to you or the attending police officer that they were texting or on their phone at the time of the accident.
Traffic and security cameras: Texting while driving accidents are common at intersections, where traffic cameras are often located. Surveillance footage may show the driver looking down at their phone instead of the road. Our attorneys will also see if there is footage from a police dash cam or other motorists who filmed the accident.
Statute of limitations in Florida
Florida imposes strict time limits for filing a personal injury claim after a texting and driving car accident. Plaintiffs must file their legal action within two years. If the accident resulted in a fatality and the surviving relatives wish to file a wrongful death claim against the at-fault party, the lawsuit must still be filed within two years from the victim's death.
If you are hurt in a collision involving a driver who is texting, it is crucial to seek legal help right away. Our attorneys are well versed in the procedural requirements needed to file a legal complaint.
Injuries caused by texting while driving accidents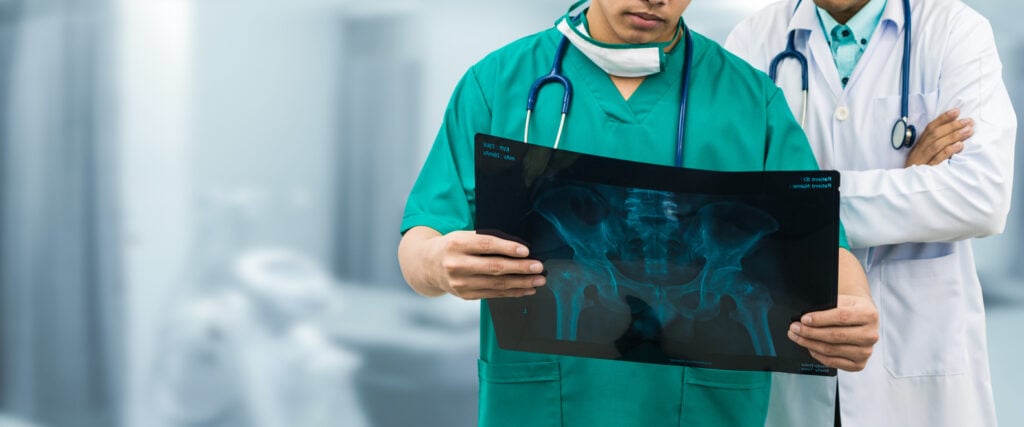 Vehicle accidents–whether caused by texting or another form of negligence–can lead to catastrophic injuries and long-term health complications that undermine the quality of life. These injuries can incur substantial medical expenses:
Broken bones
Lacerations
Head trauma
Soft tissue injuries
Internal bleeding
Herniated and ruptured discs
Spinal cord injury
Loss of limb
Organ damage
Kogan & DiSalvo can hold negligent parties responsible, connect you with top-notch medical care, and fight for the justice you deserve. 
Consult with a West Palm Beach texting while driving accident attorney
Insurance companies, even your own, are quick to undervalue legitimate personal injury claims. The legal process can be confusing and frustrating without the assistance of skilled legal counsel. If you were hurt by a driver who was texting while driving, you deserve to be compensated fairly.
Kogan & DiSalvo can help you move forward and get your life back on track. We will work diligently to establish the value of your claim and pursue the full damages to which you are entitled. We understand it's not just a legal case–it's your life. Get the help you need by calling our firm for a free initial consultation in West Palm Beach.