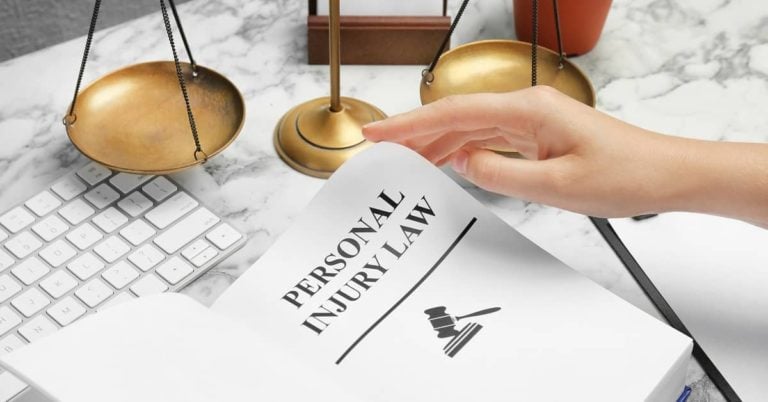 How Much Should I Ask For in a Personal Injury Settlement?
Categories:
No two personal injury claims are exactly alike. One of the major differences is how much you may be entitled to in a settlement.
Some cases involve relatively little in the way of damages. As a result, the monetary amount for such a settlement would be fairly low. On the other hand, some personal injury claims involve hundreds of thousands or even millions of dollars in damages.
Most plaintiffs don't realize how much a claim is truly worth. Before you settle, it is important to discuss your case with a personal injury lawyer.
The attorneys at Kogan & DiSalvo can help you answer the following questions to determine how much you should demand for a personal injury settlement: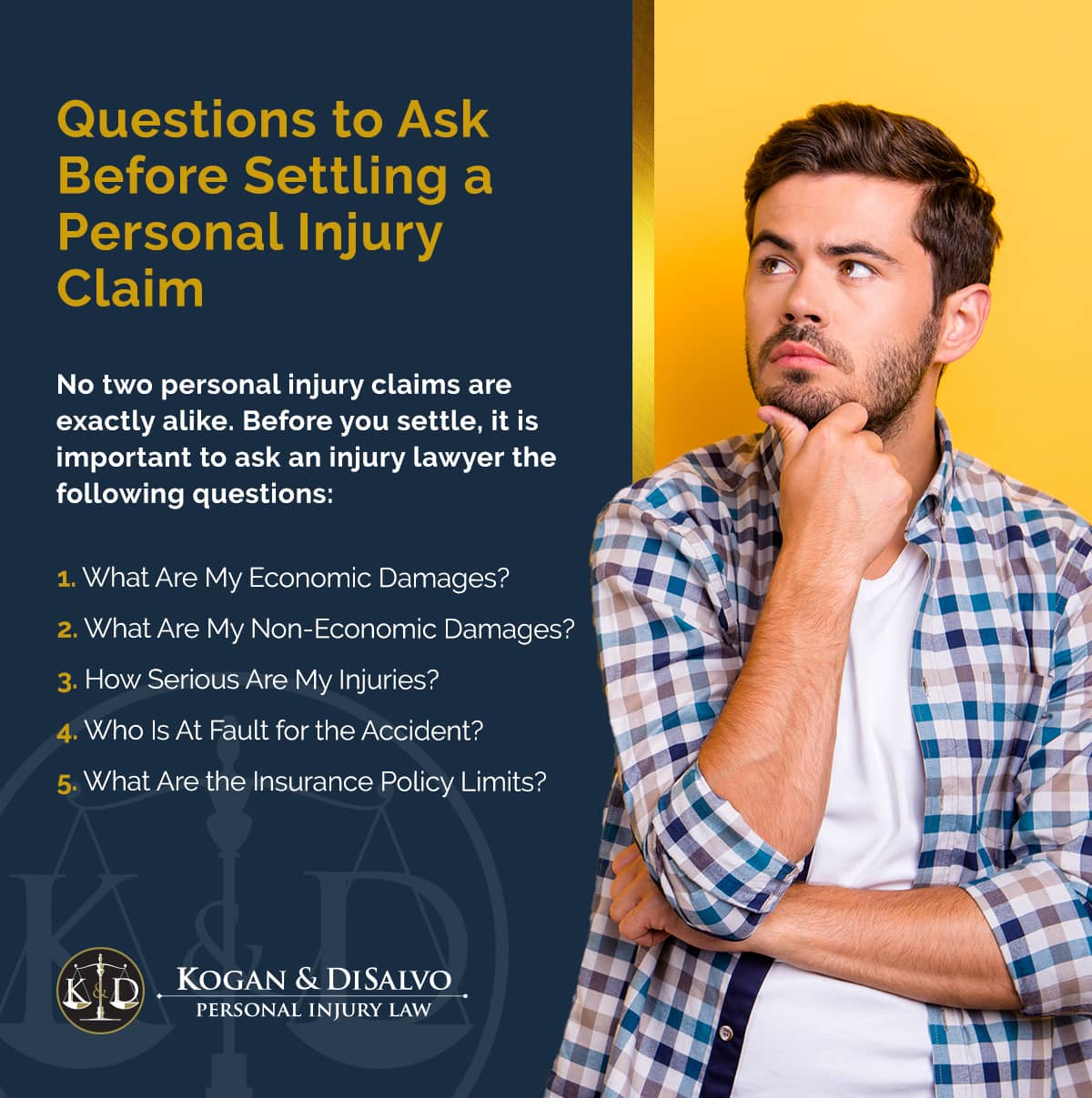 1. What Are Your Economic Damages?
Economic damages refer to the losses from the accident or injury with a definite financial value. These damages represent the foundation of most personal injury claims and subsequent settlements.
Your personal injury settlement should provide adequate compensation for the following economic damages:
Medical expenses, including your current bills and any medical care that the evidence shows you will need in the future
Lost wages
Loss of earning capacity – this refers to the income and benefits you will lose in the future if your injuries prevent you from working
Any other out-of-pocket expenses you incur as a result of your injuries, such as the cost of traveling for medical treatment, household support, assistive devices, etc.
Bills, receipts, and other documentation provide crucial evidence of the economic damages in your personal injury claim. Make sure you keep any and all paperwork that establishes a financial loss.
2. What Are Your Non-Economic Damages?
Injury victims who try to handle cases on their own are often unaware of the full extent of damages to which they are entitled. Many overlook the fact that another category of losses – non-economic damages – are also compensable in personal injury claims.
Non-economic damages do not correspond to actual economic losses. Instead, they represent the negative impact an accident or injury has on your well-being and quality and enjoyment of life.
Examples of non-economic damages include:
Emotional distress
Disability
Scarring and disfigurement
Loss of consortium
There is no hard-and-fast rule for calculating non-economic damages. Insurance companies often take advantage of this fact, making extremely low settlement offers or offering nothing at all.
If the insurance company makes a lowball offer, it is time to consult a personal injury lawyer. A knowledgeable attorney can examine all of the evidence and gather expert testimony in support of your claim.
3. How Serious Are Your Injuries?
You only have one opportunity to resolve your personal injury claim. If you accept a settlement and the amount doesn't ultimately cover your losses, you will not be able to pursue additional compensation.
One of the most important considerations is how the injury will affect your life long-term. As a general rule: The more serious the injury, the more serious the impairment and the longer it (and the subsequent damages) will last.
So, it is crucial to obtain evidence that proves the seriousness of your injuries. This is especially true if you were injured in a motor vehicle accident because suffering a serious injury is a necessary condition for bringing a claim.
Compelling evidence of serious injury and long-term or permanent disability is essential for negotiating a fair personal injury settlement. Without proof, the insurance company is likely to make a lowball offer or even deny your claim.
4. Who Is At Fault for the Accident?
Florida has instituted a pure comparative negligence statute for personal injury claims. The law allows claimants to recover compensation even if they are partly responsible for the injury or accident, but reduces damages according to their level of fault.
Allegations of partial fault can lead the insurance company to offer a low settlement or even dispute liability for your injuries. If the evidence shows that you are partially at fault, you may be forced to settle for less. However, if you are not at fault and the insurance company is simply trying to avoid paying what you are owed, it is important to fight for all of the compensation you deserve.
Never admit fault or apologize for an accident. Such an admission can be difficult to overcome, even if your lawyer obtains evidence showing that the other party in your case is actually to blame.
5. What Are the Insurance Policy Limits?
Virtually every personal injury claim will involve negotiating with an insurance company. Whether it is a claim against the at-fault party's auto insurance, residential or commercial property insurance, or general liability insurance (to name a few), one fact remains the same: Insurers will not offer to settle a claim beyond the insured's policy limits.
However, if your losses exceed the available insurance coverage, the carrier is not necessarily "off the hook." You are still entitled to compensation for the damages you have sustained, but you may need to file a lawsuit and go to court to get the full amount you deserve.
If you try to handle a personal injury claim on your own, you are at risk of settling for less than you deserve. Hiring an attorney is essential for maximizing your recovery.
At Kogan & DiSalvo, our lawyers are committed to pursuing full compensation for your personal injury damages. We are often able to negotiate fair settlements on behalf of our clients, but we never hesitate to take a case to court if it means achieving a superior outcome.
The majority of our attorneys are recognized as Board-Certified Civil Trial Lawyers by The Florida Bar. This demonstrates our extensive experience in the courtroom – a factor that insurance companies weigh heavily in determining whether to fight a claim or settle.
Please contact Kogan & DiSalvo by calling (561) 375-9500 to speak to a personal injury lawyer in West Palm Beach, Boca Raton, Fort Lauderdale, Boynton Beach, Stuart, or Delray Beach today. Your initial consultation is free.