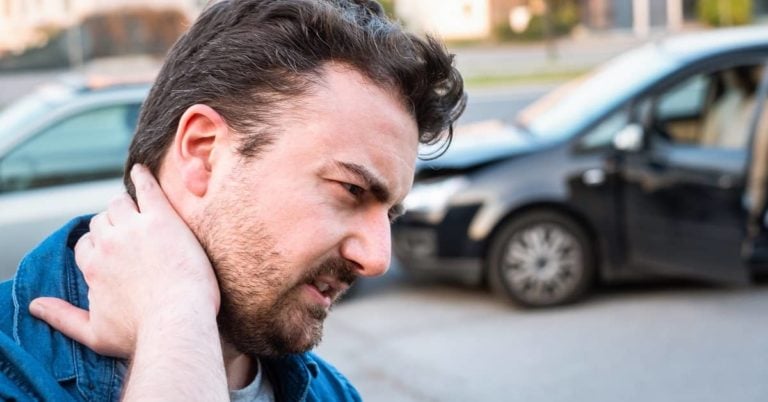 What Happens If You Get Hurt in a Car Accident?
Categories:
It is easy to feel overwhelmed after being in a car accident. Being injured only exacerbates the feelings of confusion after a crash, making it difficult to know what to do.
After any car accident injury, the two most important steps are:
Getting medical attention
Protecting your legal rights
Both your health and the ability to recover fair compensation for your injuries depend on these steps. The following tips from our Florida car accident lawyers can help you navigate the immediate aftermath of the accident and beyond.

What Should I Do at the Scene of the Accident?
In the moments after the car accident, you should take action to protect your health and safety. Follow these steps as soon as possible:
1. Assess Yourself for Injuries
Whether it's a fender-bender or a serious accident, you need to take a moment after any crash to determine (a). if you are hurt and (b). how serious your injury or injuries may be. The following questions will help you make this determination:
Are you experiencing localized pain anywhere in your body?
Are you bleeding?
Do you notice any visible trauma?
Do you feel faint or disoriented?
Did you lose consciousness?
If there are passengers in your vehicle, you should check the other occupants for signs of injury as well. This should involve both a visual assessment and discussing how each person is feeling.

2. Call 911
If you, any of your passengers, or one or more occupants of the other vehicle are injured, you should call 911 immediately. Report where the accident occurred and whether or not injuries are involved, and ask for fire and rescue personnel as well as the police to respond. (If you are unsure of your location, use the GPS on your phone to report your location or report nearby landmarks to the dispatcher.)
In Florida, calling 911 after an accident isn't just in your best interest – it's also the law. The police must be called to the scene of any accident in which injury or death occurs, or where $500 or more in property damage is suspected.
3. Move Your Vehicle
Only take this step if (a). your vehicle is safely operable and (b). you are physically able to do so without exacerbating your injuries. Ultimately, the goal of moving your car is to avoid the risk of a secondary collision.
If, however, you are out of the way of traffic (e.g., the accident occurs on a multi-lane road) and you can warn other vehicles of the accident (using warning triangles, road flares, etc.), you may not need to take this step.

4. Cooperate with Emergency Workers
When paramedics and firefighters arrive at the scene, they will assess the situation and determine the best course of action for extracting the victims from the vehicles (if necessary) and providing care for any injuries. Stay calm and be patient as the professionals do their work.
Emergency workers may recommend taking you directly to the emergency room for treatment of any serious injuries. If this is the case, you should comply with their instructions. Nothing is more important after a car accident injury than your health and well-being.
If you are treated and released at the scene, you can take the time to exchange information with the other driver, photograph the scene, speak to witnesses, and give a statement to the police. Once you complete these steps, however, you should still see a doctor as soon as possible for a thorough evaluation of your car accident injuries.
What To Do When Receiving Medical Treatment
Emergency rooms are chaotic. Depending on the nature of your injuries, you may have little to no ability to communicate with doctors, nurses, and other staff members.
If, however, you can speak for yourself, there are important steps you should take:
5. Be Honest About Your Injuries
Whether you are communicating with emergency medical workers at the scene of the accident or staff after being taken to the hospital, it is important to tell them any symptoms you are experiencing. Don't dismiss any pain, bodily weakness, or other issue as minor.
Car accident injuries can be serious. Not only is it important to receive prompt treatment for your injuries, but your medical records need to provide an accurate, comprehensive account of the injuries you have sustained. Without detailed records, you will face difficulty recovering fair compensation for your injuries.

6. Consent to Testing
Medical professionals order a number of tests to evaluate car accident victims for injuries. The results of these tests will help the staff determine the treatments that may need to be performed.
Tests that may be conducted by medical staff at the hospital include:
Physical exam: If you present with lacerations, bruises, cuts, scrapes, etc., members of staff will evaluate these visible injuries when you arrive at the ER. The physical examination is generally a first step that is followed up with more advanced testing.
X-rays: X-ray imaging assists with the identification of bone fractures you may have sustained in the accident.
CT scan, also known as computed tomography or as a CAT scan: These scans provide more detailed internal imaging, enabling doctors to identify organ damage, internal bleeding, and more. CT scans are also crucial for diagnosing brain injuries.
MRI (magnetic resonance imaging): An MRI scan will likely be ordered if you are suspected of having a spinal cord injury. It can also detect a wide range of other internal injuries.
Blood and lab work: The medical team may draw your blood to identify signs of internal bleeding and other issues. A blood test can also show whether or not you have alcohol or drugs in your system. If the other party attempts to argue that you were intoxicated, a negative result will serve as a strong defense.
Some accident victims are hesitant to undergo the full gamut of testing due to the expense of medical care. However, if you have been seriously injured, it is important to cooperate so the doctors and staff can get an accurate diagnosis and provide the proper care.
7. Get Treatment
Depending on the nature and extent of your injuries, you may need to undergo emergency surgery. Serious injuries may require hospitalization, followed by extensive rehabilitation.
Due to cost and other factors, you may be reluctant to undergo the extent of medical treatment proposed by your doctors. However, now is not the time to worry about expense. Your health should come first, and the procedures performed after the car accident can help you recover from your injuries – and even save your life.
After an accident, you also have multiple avenues for compensation that can offset or even pay for all of your medical expenses and other losses.

After Receiving Treatment for Your Car Accident Injuries
Once your injuries are stabilized and you are released from the hospital, you may face a long road to recovery. At this point, there are a few additional steps to take in order to facilitate your recuperation, preserve your finances, and protect your legal rights:
8. Follow All Medical Advice
After you have received treatment, your doctor(s) will provide you with instructions on what to do (and what not to do) while recovering from your injuries. These instructions may include restrictions on certain activities, as well as referral to one or more specialists for additional care.
It is important to follow these directions closely and keep all upcoming appointments. Recovering from a car accident injury is contingent on ongoing adherence to "doctor's orders."
9. Report the Accident to Your Insurance Company
This is a step that all accident victims dread, but it is a necessity for being fairly compensated for your injuries. You will need to notify your insurance carrier that you were in an accident as soon as possible (check your policy for the exact reporting requirement).
As a no-fault accident state, Florida law only allows accident victims to pursue compensation from another driver in select circumstances (namely cases of serious injury or wrongful death). Your only option for compensation may be coverage through your own insurer, so it is crucial to report the accident promptly.

10. Contact a Car Accident Injury Lawyer
Whether you are dealing solely with your insurance company or you have a case against one or more at-fault parties, it is in your best interest to contact a lawyer as soon as possible for assistance with your claim. An attorney can advise you of your options for filing a fault-based accident claim, as well as the types of damages you may be able to recover.
If you have been injured in a car accident, please call Kogan & DiSalvo at (561) 375-9500 today for a free consultation. Our lawyers serve clients throughout Florida, including Boca Raton, Boynton Beach, Fort Lauderdale, West Palm Beach, Stuart, Delray Beach, Vero Beach, Palm Bay, and other areas.