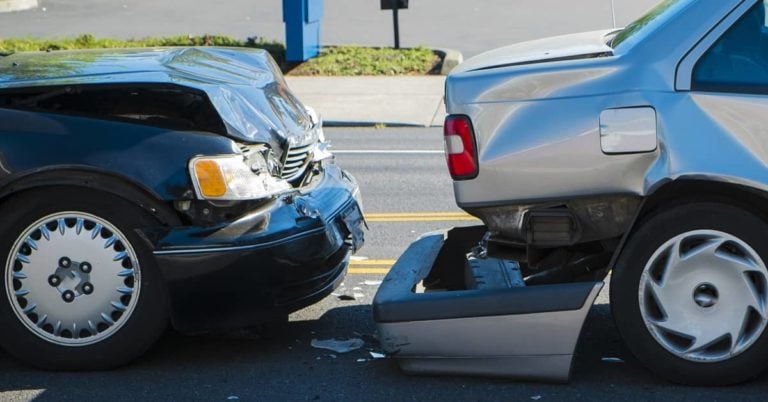 How Much Can Someone Sue for a Car Accident in Florida?
Categories:
In most states, accident victims have no restriction on their right to sue for damages after a car accident. However, in the small number of no-fault states, the right to file a claim against another driver is subject to limitations.
Florida is a no-fault state. Although injured drivers are not entirely barred from suing after an accident, you can only file a fault-based claim in certain situations. So, before knowing how much you may be able to recover, it is important to know what your options are when filing a claim.
If you have been injured in a car accident in Florida, it is important to discuss your legal rights and options with an attorney as soon as possible. Contact a Florida car accident lawyer at Kogan & DiSalvo today for a free consultation.
When Can You Sue After a Car Accident?

The only exception to the Florida Motor Vehicle No-Fault Law is known as the "serious injury threshold." Serious injuries are defined by statute as:
"Significant and permanent loss of an important bodily function" – e.g., paralysis is often accompanied by the permanent loss of major bodily functions such as mobility, bladder and bowel control, and more.
"Permanent injury within a reasonable degree of medical probability" – e.g., a doctor may determine that an orthopedic injury has resulted in permanent disability of the affected part of the body.
"Significant and permanent scarring or disfigurement" – e.g., burn injuries frequently result in disfigurement and scars that are significant and permanent.
"Death" – i.e., surviving family members may be able to recover compensation from the at-fault driver in a wrongful death claim.
Medical evidence and testimony from your doctor(s) must support the diagnosis of one or more of these permanent injuries. If you meet the threshold, you have the right to file a claim against the at-fault driver for all of your losses.
When you suffer an injury in the car accident, you must file a no-fault claim with your auto insurance provider. Your personal injury protection (PIP) insurance benefits will provide compensation for 80 percent of your medical bills and 60 percent of wages you lose from being out of work. These benefits are subject to your PIP insurance policy limit; if you have the minimum $10,000 in PIP coverage, you will be responsible for economic losses in excess of $10,000.
What Can You Sue For After a Car Accident?

Assuming you meet the serious injury threshold described above, you can seek compensation for all of the damages related to the car accident. This includes all economic losses, such as the totality of your medical expenses, lost wages and more. You may also be entitled to compensation for pain and suffering and other non-economic damages.
Ultimately, the question of "how much" your case is worth will depend on the specific nature and amount of your losses. It is impossible to estimate the type and value of damages in a car accident claim without understanding the specifics.
With this in mind, it is in your best interest to contact Kogan & DiSalvo as soon as possible after the crash. An experienced attorney can review the details of your case, advise you of your options for recovery (i.e., a no-fault PIP claim or a tort claim against the at-fault driver), and calculate the damages you may be able to recover.
Do I Need to Sue to Recover Compensation After a Car Accident?

Most accident claims are resolved without the need to file a lawsuit or go to court. Typically, the first step is hiring a lawyer to help you file a claim with the at-fault driver's insurance company.
Several scenarios may arise when you file a fault-based car accident claim:
The insurance company may dispute or deny your claim, at which point your lawyer can (i) attempt to negotiate with the insurer to reconsider your claim or (ii) file a lawsuit on your behalf.
The insurance company may offer you a settlement that does not meet your needs. Your lawyer can negotiate with the insurance company on your behalf in an effort to obtain a fair settlement.
The insurance company may offer a settlement that fairly compensates you for damages. If you agree to the settlement, your case is over.
Whatever the outcome, it is very important to discuss each step with your attorney before making a decision. If you agree to a settlement and later suffer additional losses related to the car accident, you will not have the ability to pursue additional compensation.
Conversely, if your lawyer and the insurance company cannot reach an agreement, taking your car accident case to court does not guarantee a favorable outcome. You need to know that your attorney is willing and able to go to trial if that is the best avenue for achieving the compensation you deserve.
One way to verify a lawyer's trial experience is recognition by The Florida Bar as a Board-Certified Civil Trial Specialist. Board certification is awarded to attorneys with extensive courtroom experience and results at trial. Most of the attorneys at Kogan & DiSalvo are Board-Certified Civil Trial Specialists.
Start Building Your Car Accident Claim Today

In a no-fault state like Florida, it can be difficult to know the full extent of your legal options. An experienced car accident lawyer can investigate your case and determine if you have the right to file a claim against the at-fault driver.
For more than 25 years, Kogan & DiSalvo has been raising the bar in personal injury law. We develop an individualized strategy for each case, enabling us to pursue results that fully compensate clients for their losses. Our team is committed to achieving the best outcome in your claim, whether that involves negotiating a favorable settlement or presenting your case in court.
Please call (561) 375-9500 today for a free case review. Our car accident lawyers serve clients throughout Florida, including Boca Raton, Boynton Beach, Fort Lauderdale, West Palm Beach, Stuart, Delray Beach, and more.