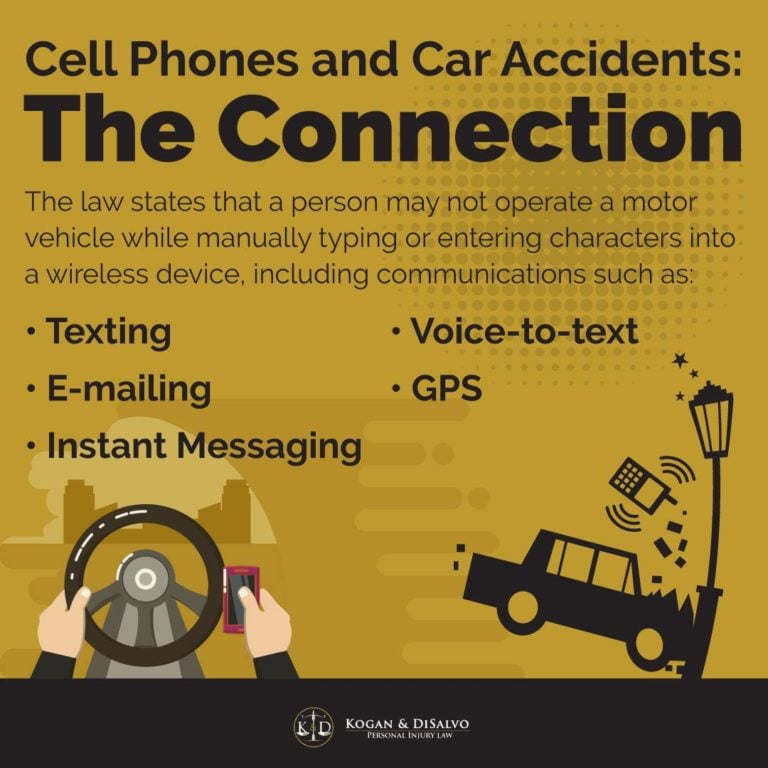 Cell Phones and Car Accidents: The Connection
Categories:
Texting while driving is a leading factor in car crashes across the Boca Raton area, and across the entire United States. According to the National Safety Council, cell phone use while driving leads to 1.6 million car accidents each year. So, what's the connection?
Because texting while driving causes drivers to become less engaged while in traffic and with surrounding drivers, crashes occur. Cell phones are one of the leading causes of distracted driving accidents. When a driver is traveling at 55 miles per hour, and is not paying attention to the road for a mere five seconds, that's enough time to cover an entire football field. Studies have shown that texting while driving is six times more likely to cause an accident than drunk driving, and that one out of every four crashes in the U.S. is caused by texting while driving.
Even though some states, such as Florida, create a ban on texting while driving, many drivers tend to ignore the rule. In the state of Florida, the law states that a person may not operate a motor vehicle while manually typing or entering characters into a wireless device, including communications such as:
Texting
E-mailing
Instant messaging
Voice-to-text
GPS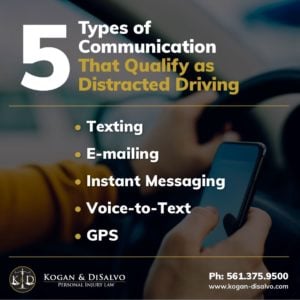 However, in 2011, Florida reported 21 fatal crashes involving cell phones despite this law.
Rules and regulations are put into place for law enforcement officers to stop drivers while texting and driving in an attempt to improve roadway safety for all drivers, passengers, pedestrians, cyclists and any other roadway users.
If you've been involved in a car accident in the Boca Raton area, and the other driver was distracted by their cell phone, give our experienced Boca Raton car accident attorneys a call. We proudly serve clients in the Boca Raton, Boynton Beach, Stuart and surrounding South Florida areas.