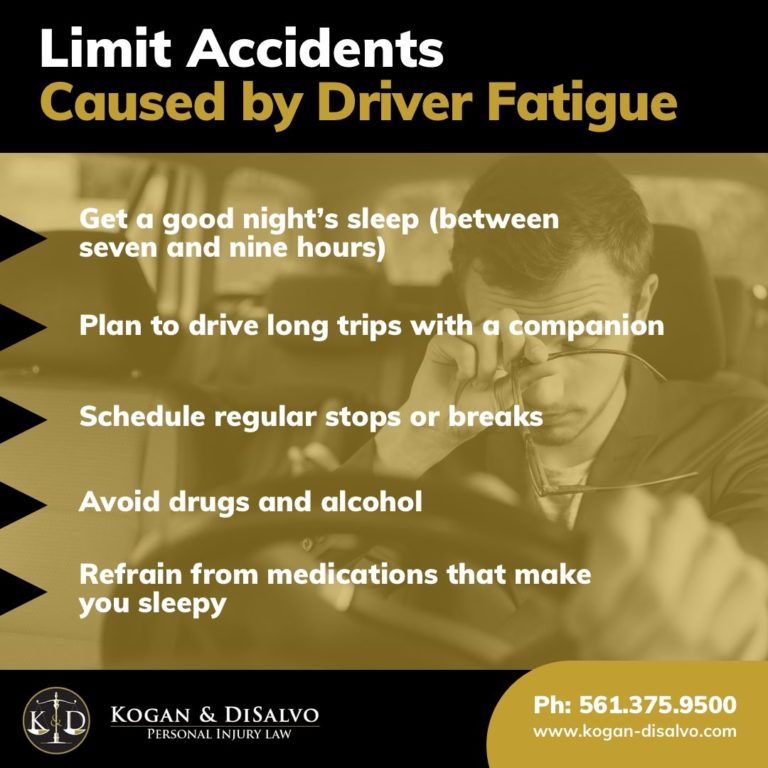 Drowsy Driving Prevention Week: How You Can Help
Categories:
Drivers who operate vehicles while they're tired can cause serious auto accidents that lead to life-altering injuries and sometimes even death. The National Highway Traffic Safety Administration estimates that over 100,000 police-reported crashes are the direct result of driver fatigue each year. However, by taking part in Drowsy Driving Prevention Week November 6 through the 13th, you can help reduce the number of these avoidable crashes.
The National Sleep Foundation is asking drivers and passengers alike to take the pledge against drowsy driving. You can participate by learning the different ways to help limit accidents caused by driver fatigue, including:
Getting a good night's sleep (between seven and nine hours)
Planning to drive long trips with a companion
Scheduling regular stops or breaks
Avoiding drugs and alcohol
Refraining from medications that make you sleepy
Being able to detect warning signs of driver fatigue can also help prevent crashes, injuries and death. Indications to look for include:
Difficulty focusing, frequent blinking or heavy eyelids
Daydreaming
Trouble remembering the last few miles driven
Struggling to keep your head up
Drifting from your lane
By staying alert while driving and ensuring that your friends and family do the same, you can help prevent future accidents on the road.
Unfortunately, crashes caused by exhausted drivers still can and do happen. If you or a loved one was injured in a car crash due to someone else falling asleep at the wheel, our auto accident attorneys can help you with your case.
Our experienced auto accident lawyers at Kogan & DiSalvo will fight for the justice and compensation you deserve. We take drowsy driving cases very seriously, and will work tirelessly for you and your family.
To schedule your free initial consultation, give our auto accident lawyers a call. We are dedicated to serving clients in Boca Raton, Stuart and the surrounding Florida communities.