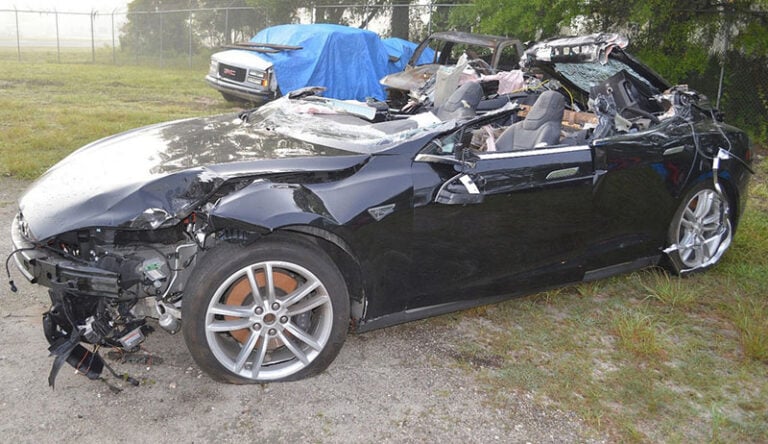 Our Car Accident Attorneys Can Help, Tesla Crash
Categories:
Car accidents can be serious, resulting in injuries and sometimes death. In May, 2016 a man test driving a Tesla vehicle died when the car crashed in the Central Florida area. The family of the victim hired a car accident attorney to help investigate the incident.
As of late July, The National Transportation Safety Board released a report confirming details of the fatal crash. The 2015 Model S was confirmed to be speeding, going roughly 10 miles an hour over the speed limit when it struck a freightliner truck. The report stated that the Tesla's semi-autonomous Autopilot feature was engaged.
However, the Chief Executive of Tesla Motors Inc. suspects the Autopilot system may not have functioned properly, misreading the road and leading to the crash. This is the first known fatality in a Tesla using their new Autopilot system.
Tesla drivers using the Autopilot system are urged to remain alert while driving, keeping both hands on the wheel. This function is meant to assist drivers, not to take over the driver's responsibility.
How Kogan & DiSalvo Car Accident Attorneys Can Help
Car accidents can be devastating. The car accident attorneys at Kogan & DiSalvo can help fight for the justice and compensation you deserve. Having a lawyer with the knowledge and expertise of intricate Florida laws will help to build a stronger case.
Our litigators can help fight for compensation to cover expenses related to your car crash, such as:
Current and ongoing medical bills
Pain and suffering
Lost wages
Property damages
Don't be left fighting for your rights alone—we can help.
If you would like to discuss your case with our experienced car accident attorneys, give our office to schedule your consultation. We are proud to serve clients in Boca Raton, Boynton Beach, Stuart and the surrounding Florida areas.