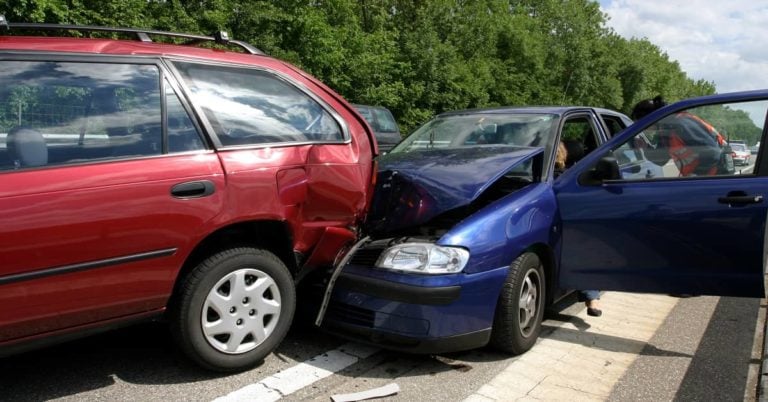 Should I Get an Attorney for an Auto Accident?
Categories:
The confusion and anxiety you feel immediately after an auto accident typically persists long after the crash. It is easy to be overwhelmed by the process of getting medical treatment, recovering from your injuries, reporting the accident to your insurance company, and more.
Hiring an attorney to help with your case should not be a source of stress. However, many people hesitate before speaking to a lawyer. Some worry that getting a lawyer involved might make their case take longer to resolve, or limit the settlement they may be able to recover.
In reality, you generally benefit from having a car crash lawyer on your side. By hiring an experienced attorney, you actually improve the likelihood of a timely, favorable resolution of your claim.
A Florida car accident attorney can help with multiple aspects of your case, including:
1. Identifying All of Your Options for Recovery

Florida has adopted a no-fault accident law. Under the terms of the law, you must first turn to your own insurance provider for medical expenses and lost wages after an accident. Select damages are paid through your personal injury protection (PIP) insurance policy.
PIP insurance covers the following losses:
80 percent of medical expenses related to the accident
60 percent of lost income, if you suffer injuries that prevent you from working
Up to $5,000 in death benefits, if an insured is killed in the accident
Obviously, you will be responsible for at least a portion of expenses even with PIP coverage. However, Florida law does recognize circumstances where you can pursue a fault-based claim against the other driver.
To pursue a fault-based claim, you must meet the "serious injury threshold." The Florida Statutes define this threshold in several different ways:
"Significant and permanent loss of an important bodily function."
OR
"Permanent injury within a reasonable degree of medical probability, other than scarring or disfigurement."
OR
"Significant and permanent scarring or disfigurement."
OR
"Death."
If you lose a loved one, you can pursue a wrongful death claim against the negligent driver. But what constitutes a "permanent injury" or a "significant and permanent loss"?
2. Evaluating the Seriousness of Your Injuries

A skilled car crash lawyer will gather evidence of your injuries and hire medical specialists to provide expert testimony on how serious your injuries are and how permanent any impairment you suffer is. Generally, catastrophic injuries meet the serious injury threshold in Florida.
If you or your loved one suffered any of the following injuries in the accident, you may be entitled to compensation from the at-fault driver:
Bone fractures
Loss of a limb or amputation injury
Damage to organs and tissues
Catastrophic injuries often result in significant losses for you and your loved ones. You may be able to recover full compensation for these damages in a fault-based claim, but it is important to work with a lawyer who is prepared to overcome challenges from the insurance company, including arguments that your injuries do not meet the serious injury threshold.
3. Calculating the Damages in Your Car Accident Case

In addition to proving that you suffered serious injury in an accident caused by a negligent driver, your car crash lawyer must also prove that you have incurred damages as a result of those injuries. Most accident victims and their families are only aware of a portion of the damages to which they may be entitled.
Based on the evidence in your case, your lawyer will calculate all of the economic and non-economic damages you are due. You may be able to recover compensation for the following:
Medical expenses, including your present bills and anticipated costs for treatment and rehabilitation in the future
The wages you lose from being unable to work
Future income you will lose, if your injuries prevent you from working long-term or permanently
Out-of-pocket expenses for medications, assistive devices, travel to and from medical appointments, and more
Pain and suffering
Emotional distress
Disability
Scarring and disfigurement
Loss of enjoyment of life
Loss of spousal relations, parental guidance, and loss of companionship with other family members (loss of consortium)
All of the damages you pursue after a car crash must be supported by the evidence. An experienced car crash lawyer will work with accident investigators and other experts to collect evidence and evaluate your injuries and damages.
By thoroughly building your case, your attorney will account for all of the losses in your case and be able to pursue the compensation you deserve.
4. Negotiating with the Insurance Company

Insurance companies are not in the business of paying fair settlements. Even if one of the company's insureds was at fault for the accident, and you suffered serious injury as a result, you will likely face an uphill battle to be compensated fairly.
Having a professional who can handle interactions with the insurance company on your behalf is one of the biggest benefits of hiring a lawyer after a car crash. Your lawyer can fulfill many different roles in this capacity, including:
Helping you file a claim with the at-fault driver's insurance company
Reviewing the insurance company's letter denying or offering to settle your claim

The denial letter will contain information on why the insurer is denying your claim, as well as the process for appealing the decision
If the insurer offers to settle, your lawyer will review the amount and discuss your options for recovering additional compensation

Negotiating with the insurance company on your behalf to secure a more favorable settlement
Handling questions and requests from the insurance company on your behalf
Without a car crash lawyer, you are at a significant disadvantage in interactions with the insurance company. Insurance adjusters and other employees will use a number of tactics, from asking for a recorded statement to requesting you to sign a medical release, to try to get you to act against your interest.
By contacting a lawyer, however, your rights will be protected. Your lawyer will keep you apprised of any settlement offers and discuss your options for recovering fair compensation – up to and including going to trial.
5. Taking Your Case to Trial

The majority of auto accident claims are resolved out of court, usually before a lawsuit is even filed. However, if the insurance company refuses to compensate you fairly for the serious injuries you suffer in the accident, it may be necessary to take your case to court.
Car crash lawyers vary in their experience handling claims at trial. To secure a favorable result, it is important to work with an attorney who has significant courtroom experience.
Most lawyers don't spend a lot of time in court. It is important to look for experience and qualifications demonstrating the attorney's trial experience, such as Board Certification in Civil Trial Law by The Florida Bar.
Contact Our Car Crash Lawyers Today
If you have been injured in an auto accident, it is important to speak to a lawyer as soon as possible. Kogan & DiSalvo has been serving clients throughout Florida for over 25 years.
The majority of our attorneys are recognized as Board-Certified Civil Trial Lawyers by The Florida Bar. We have the knowledge, experience, and results to help you recover fair compensation for serious injuries suffered in a car crash.
Please call (561) 375-9500 today for a free consultation. Our Florida auto accident attorneys serve clients in Boca Raton, Boynton Beach, Fort Lauderdale, West Palm Beach, Stuart, Delray Beach, and other areas of Florida.