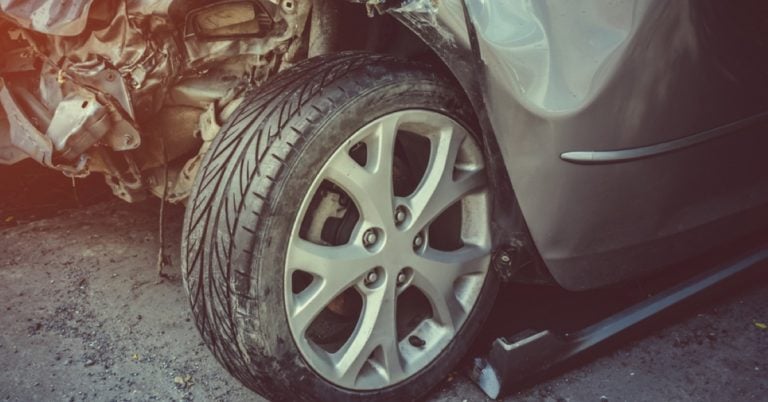 What Is the Average Settlement for a Car Accident in Florida?
Categories:
One of the most common questions car accident victims ask is how much their case is worth. Ultimately, a wide variety of factors can affect the type and amount of compensation you may be able to recover.
In some cases, you may be fairly compensated through a settlement with the insurance company. In other instances, however, it may be necessary to file a lawsuit and take your case to trial to pursue the compensation you deserve.
Contact a Florida auto accident attorney, or call Kogan & DiSalvo at (561) 375-9500 to find out what your case may be worth. Your initial consultation is free.
Have You Been Seriously Injured?

In Florida, one of the major elements that impacts your accident settlement is the seriousness of your injuries. Under the Florida "no fault" law, accident victims are generally limited to filing a claim for select damages with their own insurance carrier.
Under the no-fault law, your insurance company is only required to pay 80 percent of your medical bills and 60 percent of your lost income after the accident. Recoverable losses are also subject to your policy limits (Florida law requires you to carry a minimum of $10,000 in personal injury protection (PIP) insurance to cover no-fault accident claims).
However, you may be entitled to additional compensation (and able to file a fault-based claim against the negligent driver) if you are seriously injured in the crash. Circumstances in which you might meet the threshold for a serious injury in a Florida auto accident include:
Neck and back injuries
Joint or extremity injury
Bone fractures and orthopedic injuries
Permanent damage to an organ or bodily system
Amputation and loss of limb injuries
It is crucial to seek medical attention as soon as possible after an accident. An experienced accident attorney can review your medical records and advise you of your options for recovering compensation (i.e., filing a no-fault PIP claim with your insurer, filing a fault-based claim against the other driver, and/or filing a claim against liable third parties).
Types of Compensation in a Fault-Based Auto Accident Claim

Losses you can recover in a no-fault accident claim are limited by Florida law. However, in a fault-based claim, you can pursue compensation for all of the damages you incur as a result of the other driver's negligence.
Types of compensation you may be entitled to in a claim against an at-fault driver include:
Economic damages such as:

Medical expenses (unlike with no-fault claims, these are not subject to an 80 percent cap)
Lost wages (unlike with no-fault claims, these are not subject to a 60 percent cap)
Loss of earning capacity
Out-of-pocket expenses

Non-economic damages such as:

Pain and suffering
Emotional anguish
Scarring and disfigurement
Disability
Loss of consortium
Any settlement offer from the insurance company should adequately compensate you for these and other losses. Unfortunately, most accident settlements cover only some of a claimant's losses. In some cases, the insurance company may refuse to settle.
Without knowing the details of your case and the losses you have suffered, it is difficult to say what the "average" settlement you can expect is. It is in your best interest to contact Kogan & DiSalvo to discuss your case and determine what compensation you may be able to recover.
Negotiating a Fair Settlement

If the other driver's insurance company offers you a settlement, you are not obligated to take it or leave it. However, if you try to negotiate with the insurer on your own, you will be at a disadvantage.
Insurance companies take advantage of claimants' inexperience to offer low settlements. Adjusters are counting on you not to know how much your case is worth, and they will capitalize on any mistakes on your part to underpay or even deny your claim.
On average, accident victims tend to recover higher settlements when they are represented by an experienced attorney. Therefore, it is in your best interest to hire knowledgeable legal counsel to negotiate a fair settlement on your behalf.
One of the advantages of entrusting your case to a qualified lawyer is having a professional who can focus on the details of your claim while you concentrate on recovering from your injuries. Your attorney can advise you of any settlement offers, discuss whether or not they meet your needs, and review your legal options – up to and including going to court.
Taking Your Accident Case to Trial

Rarely, accident victims may need to file a lawsuit in order to pursue just compensation for their injuries and damages after a crash. This step may be necessary if the insurance company denies your claim and/or fails to offer a fair settlement.
At trial, your attorney should present a strong case on your behalf with the goal of achieving a favorable verdict. The insurance company may offer to settle your case during the course of the trial, and you and your attorney should weigh the benefits of accepting the settlement versus pursuing your case to its final result.
Settlements may be lower than the award you may be able to achieve if the lawsuit is decided in your favor. However, accepting a settlement relieves the uncertainty that attends any courtroom proceeding.
If you decide to go to trial, it is important to choose an attorney with knowledge, skill, and experience preparing cases and presenting them in court. A Florida Bar Board-Certified Trial Attorney can advocate effectively on your behalf for the compensation you deserve.
Contact Kogan & DiSalvo's Florida Car Accident Attorneys Today

Although it is tempting to wonder about the "average" settlement for a car accident claim, the numbers you may find online have nothing to do with your case. To calculate fair compensation, your attorney should take into account the seriousness of your injuries and the types of damages you have suffered. Recovering the compensation you deserve may involve negotiating a settlement and, if necessary, taking your case to court.
At Kogan & DiSalvo, we have been raising the bar on behalf of our clients for more than 25 years. The majority of our attorneys are Board-Certified in Civil Trial Law by The Florida Bar, and we are committed to pursuing the best results in your case while treating you and your loved ones with respect and professionalism.
Please call (561) 375-9500 today for a free case review. Our auto accident attorneys serve clients throughout Florida, including the communities of Boca Raton, Boynton Beach, Fort Lauderdale, West Palm Beach, Delray Beach, Stuart, and more.